May's Pick of the Best Books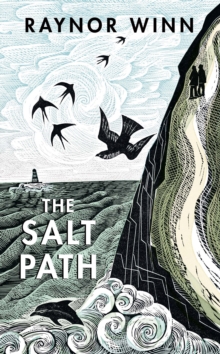 The Salt Path by Raynor Winn The uplifting true tale of the couple who lost everything and embarked on a journey of salvation across the windswept South West coastline. Now a Top Ten Sunday Times Bestseller 'The landscape is magical: shape-shifting seas and smugglers' coves; myriads of sea birds and mauve skies. Raynor writes exquisitely .
. . It's a tale of triumph: of hope over despair; of love over everything.
. . home was no longer about bricks and mortar, it was a state of mind.' The Sunday Times Just days after Raynor learns that Moth, her husband of 32 years, is terminally ill, their home is taken away and they lose their livelihood. With nothing left and little time, they make the brave and impulsive decision to walk the 630 miles of the sea-swept South West Coast Path, from Somerset to Dorset, via Devon and Cornwall. Carrying only the essentials for survival on their backs, they live wild in the ancient, weathered landscape of cliffs, sea and sky. Yet through every step, every encounter and every test along the way, their walk becomes a remarkable journey. The Salt Path is an honest and life-affirming true story of coming to terms with grief and the healing power of the natural world. Ultimately, it is a portrayal of home, and how it can be lost, rebuilt and rediscovered in the most unexpected ways.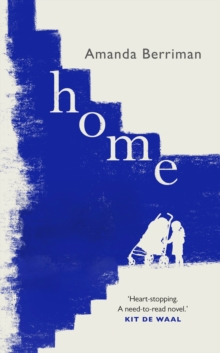 Home by Mandy Berryman AS FEATURED ON 'THIS TIME NEXT YEAR' on ITV1 "Heart-stopping. A need to read novel." says Kit de Waal, author of My Name is Leon. "A brave, important, heart-breaking book." Emma Flint, author of Little Deaths. Meet Jesika, aged four and a half. The most extraordinary narrator of 2018. She lives in a flat with her mother and baby brother and she knows a lot. She knows their flat is high up and the stairs are smelly. She knows she shouldn't draw on the peeling wallpaper or touch the broken window.
And she knows she loves her mummy and baby brother Toby. She does not know that their landlord is threatening to evict them and that Toby's cough is going to get much worse. Or that Paige, her new best friend, has a secret that will explode their world. Mandy is a local author and lives in Chinley.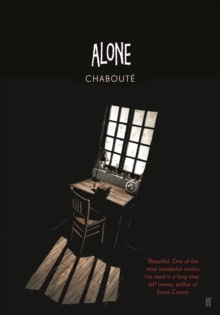 Alone is a graphic novel by Chaboute On a tiny lighthouse island far from the rest of the world, a hermit lives out his existence. Every week a supply boat leaves provisions, yet the fishermen never leave their boat, and never meet him. Years spent on this deserted rock, with imagination his sole companion, has made the lighthouse keeper something more than alone, something else entirely. For him, what lies beyond the horizon might be… nothing. And so, why would you ever want to leave? But, one day, as curiosity gets the better of him, a new boatman steps onto the island.
Intertwining tenderness, despair, and humour, Alone captures how someone can be an everyman, and every man is someone.

 The Mabinogi by Matthew Francis  Shortlisted for the Ted Hughes Award for New Work in Poetry 2017 'Here at the turn of the leaf a horseman is riding through the space between one world and another . .' The Mabinogi is the Welsh national epic, a collection of prose tales of war and enchantment, adventure and romance, which have long fascinated readers all over the world.
Matthew Francis's retelling of the first four stories (the Four Branches of the Mabinogi) is the first to situate it in poetry, and captures the magic and strangeness of this medieval Celtic world: a baby is kidnapped by a monstrous claw, a giant wades across the Irish Sea to do battle, a wizard makes a woman out of flowers, only to find she is less biddable than he expected. Permeating the whole sequence is a delight in the power of the imagination to transform human experience into works of tragedy, comedy and wonder. The Mabinogi is an important contribution to the storytelling of the British Isles. On sale now.
Circe by Madeleine Miller From the internationally bestselling author of The Song of Achilles comes the powerful story of the mythological witch Circe, inspired by Homer's Odyssey. Chosen as must-read book of 2018 by the Guardian, i, Mail on Sunday, Sunday Express and Stylist. In the house of Helios, god of the sun and mightiest of the Titans, a daughter is born. But Circe has neither the look nor the voice of divinity, and is scorned and rejected by her kin. Increasingly isolated, she turns to mortals for companionship, leading her to discover a power forbidden to the gods: witchcraft. Breathing life into the ancient world, Madeline Miller weaves an intoxicating tale of gods and heroes, magic and monsters, survival and transformation.
Educated by Tara Westover 'A compelling and ultimately joyous account of self-determination' Sunday Times. EDUCATED is an account of the struggle for self-invention. It is a tale of fierce family loyalty, and of the grief that comes with the severing of the closest of ties. With the acute insight that distinguishes all great writers, from her singular experience Westover has crafted a universal coming-of-age story that gets to the heart of what an education is and what it offers: the perspective to see one's life through new eyes, and the will to change it.
More to follow . . . . .