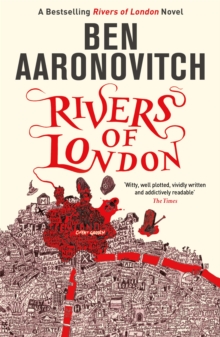 The next meeting is on Wednesday 4th September at 7.30pm 
The first book in this Rivers of London series. Peter Grant was until January, just probationary constable in that mighty army for justice known to all right-thinking people as the Metropolitan Police Service.
Then one night, in pursuance of a murder inquiry, PC Grant tried to take a witness statement from someone who was dead but disturbingly voluble, and that encounter brought him to the attention of Inspector Nightingale, the last wizard in England.