For obvious reasons all events for this year are suspended. We will resume just as soon as we are able. Watch this website for details.
Former Moss Side detective James Ellson
Book Signing 'The Trail'
Here on Saturday 7th March from 12 – 2pm
We're very excited to announce the £1
voucher books for
WORLD BOOK DAY 2020
NOTE: We will be at Chapel High School on Friday 6th March during lunchtime 12.20 until 1pm with the books.
See the Younger Readers and Teen and YA pages for details of this year's books!
Sunday 17th November – Come and join us with Kieran and Laura, and meet Cheesemonger Ned Palmer at Chinley Cheese shop (the Post Office) with cheese tasting and beer or wine tasting and hear all about his new book on cheese!What a lovely way to spend a Sunday afternoon, more details to follow. Ned's book will be on sale for the special price of £12.99.This will be a ticketed event as space is limited and will be on sale soon.
Bookshop Day Saturday 5th October
Pictures from our day. Huge thank you to all our customers who came to have a lucky dip!
Saturday 31st August – Stephen
Booth book signing and chatting
his new book Drowned Lives in
Come and ask him about Cooper & Fry, has he just got fed up with them?  
                   Stephen with Roz Watkins and Norah and Anna Bywater's Nan
Saturday 27th July – Martyn Cartledge book signing from 12 midday to 1.30pm. Martyn, an aviation photographer with over 40 years experience, will be signing copies of his new book Flying Firsts. This book is an illustrated up to date authoritative reference book which is invaluable to aviation enthusiasts and professionals.
Split into twelve chapters, marking the months of the year, learn about the aircraft that first flew in that month and important events on each day.
Monday 24th June  –  Cream Tea at 6pm in the Town Hall, Chapel
en le Frith with Sunday Times bestseller Harriet Evans and her latest novel The Garden of Lost and Found, this unputdownable new family epic from the author of The Wildflowers. Harriet writes the most delicious, epic stories from the heart since Maeve Binchy and Kate Morton. Book out on the 18th April 2019
Contact us or call at the shop for tickets £5. All monies will go to Blythe House Hospice 
Saturday 4th May – Saturday 18th May fbf
There has been an explosion of new feminist publishing in the last two to three years. Books by Chimamanda Ngozi Adichie, Laura Bates, Mary Beard, Laurie Penny, Rebecca Solnit and many others have become bestsellers.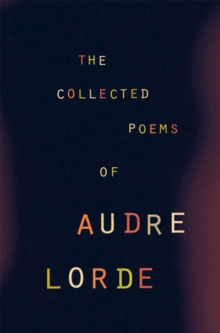 Younger feminists are also discovering feminist classics by writers and activists such as Audre Lorde, whose writing was recently republished in the UK by Silver Press.
Independent bookshops wanted to celebrate these authors but also provide space for discussions and learning.
Crime 'n Dine Friday 12th April 2019 at 7pm
We are delighted to welcome the return of Olivia Kiernan with her second novel The Killer in Me. After her hugely successful debut, Too Close to Breathe, Olivia has again produced a slick, Dublin based, dynamic-paced thriller with fierce female protagonist DCS Frankie Sheehan.
'Mesmerizing ……..  Clever plot. Brilliant characters.' Lisa Gardner. 'Disorderly, dangerous and above all, driven. Frankie Sheehan is the kind of true-to-life protagonist I love!' William Shaw.
William Shaw is one of the great rising talents in UK crime writing. He has been shortlisted for the CWA Historical Dagger and longlisted for the Theakston's Crime Novel of the Year. William is the author the Breen & Tozer crime series set in sixties London.
As Val McDermid says, 'If you're not a fan yet, why not?  'A superb storyteller' Peter May.
Author event at Chapel High School with Bali Rai on Tuesday 9th April   
Author event at Poynton School with A.J.Hartley on Wednesday 13th March 
On Friday 15th March we will be at Kettleshulme St James' Primary School with World Book Day books and plenty more! Our apologies the event from  the 7th March was postponed.
On Friday 8th March we will be at Chapel High School over lunchtime with the WBD books. Thank you Gemma, looking forward to visiting the school again!