Featured post
IN A MANNER OF SPEAKING
The story of spoken English by CHARLIE HAYLOCK and illustrated by BARRIE APPLEBY
The author Charlie Haycock, is due to appear on BBC Radio 4's Today programme later this week, discussing his role as dialogue coach to the actor Ralph Fiennes for the new Netflix film The Dig, which recreates the events of the 1939 excavation of Sutton Hoo
In a Manner of Speaking is a fun and fascinating exploration of spoken English that will answer these questions and many more. Following history
from the time of the Roman conquest through to the days of the British
Empire, chapters explore the beginnings of spoken English, how each
invading force brought different sounds to the language, and how the English
tongue has evolved over time.
This is not a manual on English grammar. It is about how we came to speak
our modern English, and why, even in the country of its birth, there are so
many variations on the way the language is spoken. Witty, interesting and
easy to read, In a Manner of Speaking is also superbly illustrated by Barrie Appleby.
Featured post
World Book Day will take place this year on Thursday 4th March, more details about the vouchers will follow soon. In the meantime, here's the list of books for this year.
Teen and YA titles
An excellent w
ay to start the week, thanks to Ros & Steve, local bookworms!
Featured post
We are continuing with direct Home Delivery and Click & Collect for all your booky needs!
Do your children need any revision books, reference books or reading books for their home schooling? If so we can supply you with all their educational needs.
After all that learning have you got a good read to settle down with for 'you time'?
Have a look at our Book News page for some suggestions or click on Bookshop.org for more.
Our collection days at the shop are Tuesday, Thursday and Saturday from 11am – 4pm.
We will ask you to pay in advance by card over the telephone or make a bank transfer payment, please wear a mask when you come to collect – knock on the door and we will have your order ready, no customers are permitted to enter the premises.
Thank you all for your support and understanding, we will do our very best to help in any way.



Featured post
Go to Book News page for details
Featured post
. . . . and the winners are –
Costa First Novel Award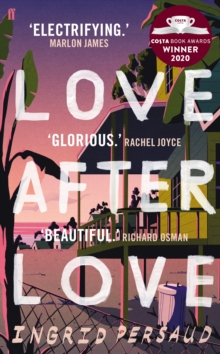 Love After Love by Ingrid Persaud
Meet the Ramdin-Chetan family: forged through loneliness, broken by secrets, saved by love. Irrepressible Betty Ramdin, her shy son Solo and their marvellous lodger, Mr Chetan, form an unconventional household, happy in their differences, as they build a home together.
Costa Novel Award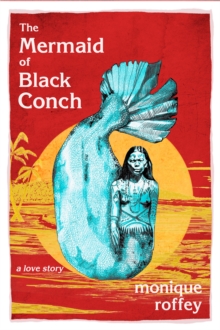 The Mermaid of Black Conch by Monique Roffey
Set in a tiny Caribbean village in the 1970s, this charming yet clear-eyed romance begins with a fisherman, David, lazily awaiting his catch only to snare a centuries-old mermaid, Aycayia, cursed by women jealous of her beauty. She's drawn to the sound of the guitar he's strumming; he wonders if he's been smoking too many spliffs.
Costa Biography Award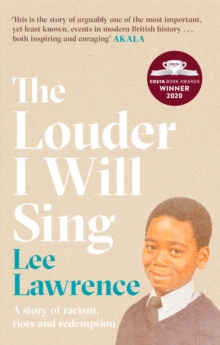 The Louder I Will Sing by Lee Lawrence
On 28 September 1985, Lee Lawrence's mother Cherry Groce was wrongly shot by police during a raid on her Brixton home. The bullet shattered her spine and she never walked again. In the chaos that followed, 11-year-old Lee watched in horror as the News falsely pronounced his mother dead. In Brixton, already a powder keg because of the deep racism that the community was experiencing, it was the spark needed to trigger two days of rioting.  But for Lee, it was a spark that lit a flame that would burn for the next 30 years as he fought to get the police to recognise their wrongdoing.
Costa Poetry Award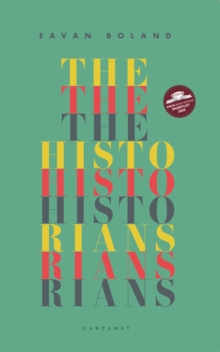 The Historians by Eavan Boland
Her final volume, The Historians, is the culmination of her signature themes, exploring the ways in which the hidden, sometimes all-but-erased stories of women's lives can powerfully revise our sense of the past. Two women burning letters in a back garden. A poet who died too young. Boland listens to women who have long had no agency in the way their stories were told.
Costa Children's Award
Voyage of the Sparrowhawk
From the bestselling author of The Children of Castle Rock. In the aftermath of World War One, everyone is trying to rebuild their lives. If Ben is to avoid being sent back to the orphanage, he needs to find his brother Sam, wounded in action and is now missing.
Featured post
Regrettably, due to the whole of the country placed in lockdown , we will not be able to open the shop again until further notice.
We will however, continue to offer direct home delivery. Just contact us directly via email, telephone, this website or facebook, if you require some escapism, mental stimulus or just plain want to have a laugh! By ordering direct you will be giving us the best support you can – but using bookshop.org is the next best!
We hope you have all kept safe and well over the Christmas period, but now is the time to STICK TO THE LOCKDOWN RULES, it's just not worth the risk. This is the only way to get things back on track again, for everyone.
Take care, Lyndsay & Sue x
Featured post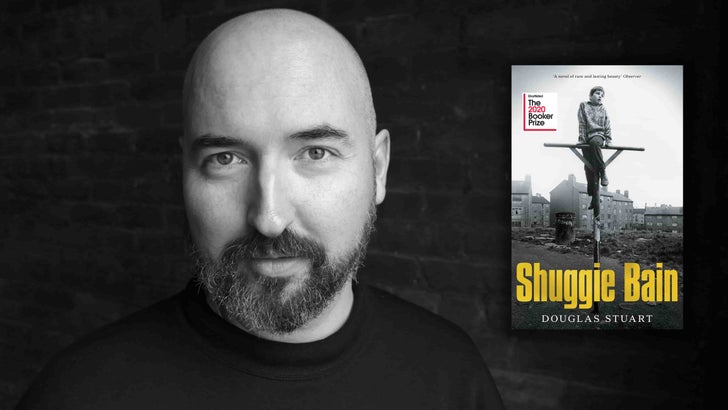 Congratulations to Douglas Stuart, winner of the Booker Prize 2020 with his debut novel, Shuggie Bain
A novel that Booker Prize judges described as 'an amazingly intimate, compassionate, gripping portrait of addiction, courage and love,' – Douglas Stuart's heartbreaking debut Shuggie Bain
On sale at £12.99 (RRP £14.99)